Spring Flowers How To
Easy craft project how to make Spring Flowers Decoration. All you need is felt, ribbon and buttons.  You can sew or glue it.
First, cut out flowers.
Tie a knot at every end of the ribbon.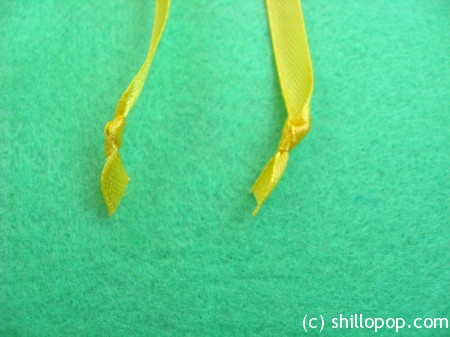 Make a loop first and then a bow.
Attach flower and button to the ribbon.
Congratulations! You made it!
One last thing, find the best place for your own handmade Spring Flowers Decoration!