Hedgehog Felt Hand Puppet and Clothespin toys
Puppets help to promote a wide range of developmental aspects (language, social-emotional, cognitive and physical development). This kind of play helps to foster kid's creativity, imagination, abstract thinking and sequencing. Playing pretend is a great way for kids to stimulate their imaginative minds.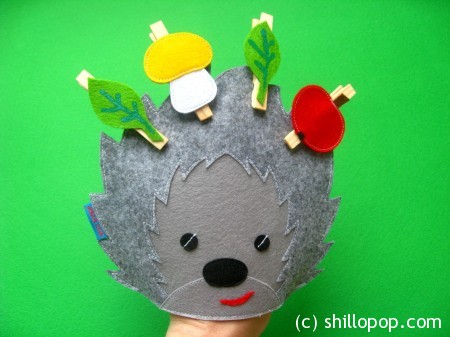 Child attaches the clothespins to the hedgehog spines to develop fine motor skills and hand-eye coordination. Opening and closing clothespins is a great strengthening exercise for the fine motor muscles that need to be mastered for handwriting as well. These activities work on bimanual coordination skills. Child will learn to coordinate their hands to work together while both hands doing different tasks.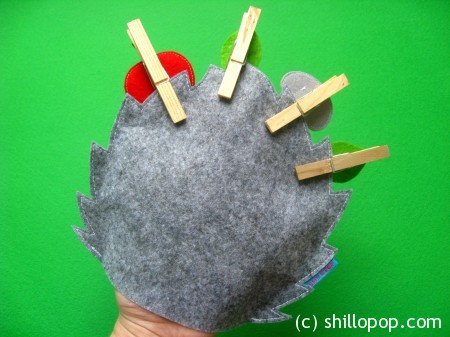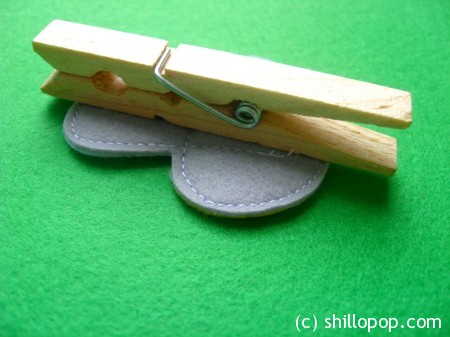 Kids learns through games, so help them get the most out of their playtime. Let them play with toys that maximize learning opportunities and build essential learning skills. These toys are simple to make, fun to play with and easy to take along.
Make a hedgehog puppet toy with this sewing PDF pattern for your little one. The toy can be machine or hand stitched, sample is machine stitched. Only basic sewing skills are required.