About
Hello! My name is Evgenia – speech therapist, teacher and felt crafter. I'm totally in love with my teaching work and all my felt projects are designed for my little students. These toys are fun and FUNctional. Patterns are easy to follow, and I hope, you will enjoy crafting.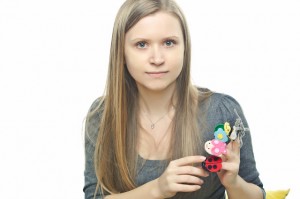 Should you have any questions or comments, please feel free to get in contact [email protected] .
I just started to translate all my posts into English. Let me know if you like some toys more then others, and I will translate them first.
Shill O`POP in other social medias:
Follow Shill O'POP on Pinterest
Follow Shill O'POP on Facebook
Follow Shill O`POP on Instagram
Follow Shill O'POP on Blogspot